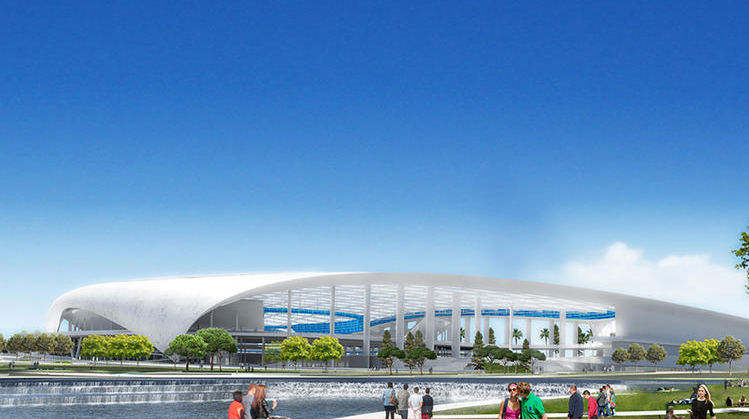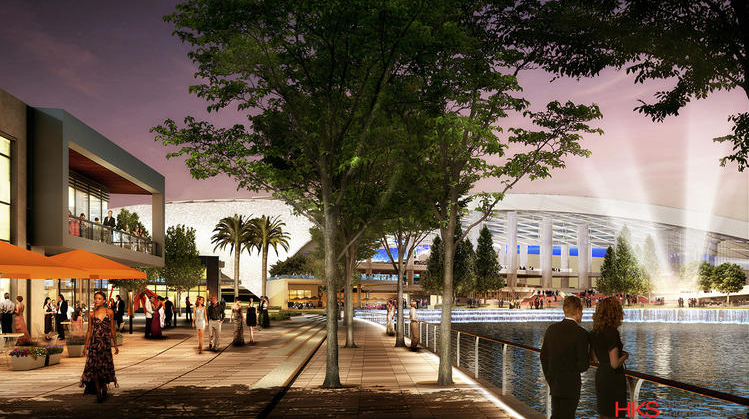 These are an artist's rendering of the proposed new Inglewood stadium. The Los Angeles Times broke the story:
"The St. Louis Rams owner will be packing finished schematic plans for the world's most interactive and integrated football stadium, a futuristic, $1.86-billion, privately financed venue proposed for the Hollywood Park site in Inglewood."
If anything happens, how soon would it happen?
"Any NFL franchise that wants to move would need the support of three-quarters of the league's 32 owners in a vote. It's unlikely any such vote will take place before the fall, as St. Louis, San Diego and Oakland continue trying to convince their teams to stay put. The league has already said no team would be allowed to move before next season."
What if the Rams stayed in St. Louis?