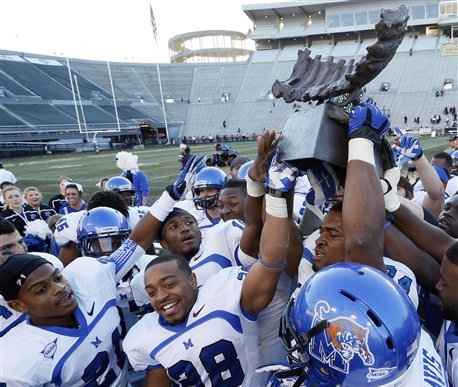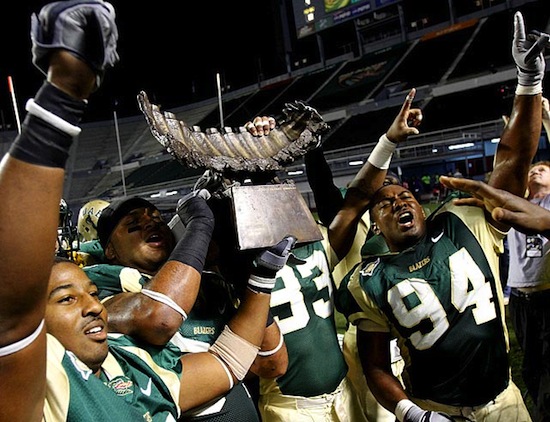 The Battle for the Bones was an annual college football game played between the UAB Blazers and the Memphis Tigers.
The most interesting thing about this rivalry? The rivalry's namesake prize... The Bones Trophy.
With Memphis and Birmingham each being a hub for BBQ lovers in the south, the universities used the opportunity to develop a different kind of rivalry.
"The new rivalry was created by the athletic departments at UAB and Memphis, along with the schools' student government groups and student support groups, Gang Green and Blue Crew. The annual barbecue competition is staged outside of the stadium on the afternoon of game day. Entrants from both cities compete in either the professional or the 'tailgater' division, with a total of $4,000 in prize money given to the winners."
From 1997 until 2012, Memphis and UAB met 15 times. UAB won 10 of the 15 games, but on November 17, 2012, Memphis won the final game 46 to 9.
In 2013 Memphis left Conference USA for what is now the American Athletic Conference. On December 2, 2014, UAB announced it was shuttering the football program.
[The story of The Bones Trophy was originally shared on Fancred by Joel Gee]
Here's some more college football stuff