Since I've never been to a Syracuse home game, I asked Jason Michael McIntosh to documents his gameday for Saturday's Duke game at the Carrier Dome.

Here's what happened...
✓ Pre-game warmups
✓ Reminiscing over Melo
✓ Attacked by a crazed lady

I really really really need to get to a game at the Carrier Dome.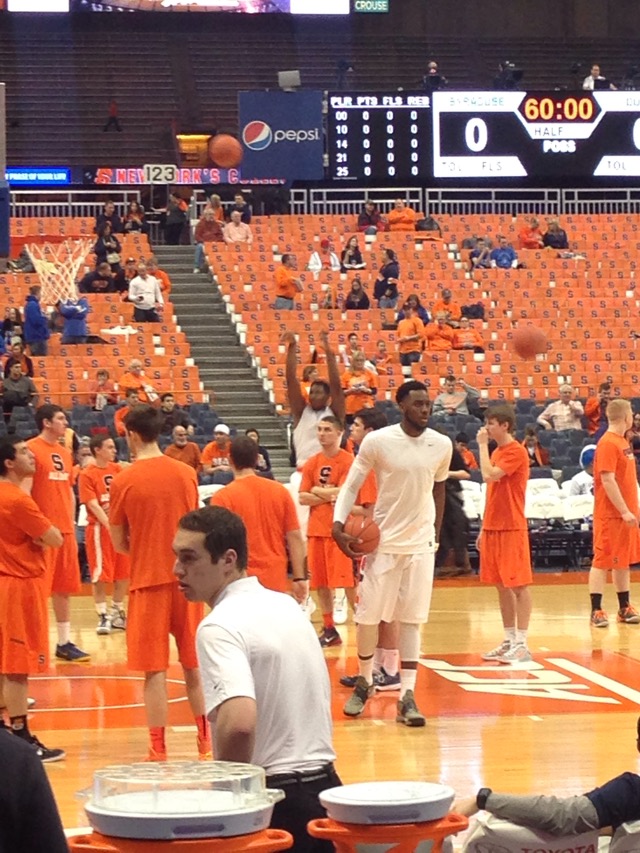 "This UNC fan made the trip to Cuse to watch Dook lose. Sadly, his dream wasn't realized."
Story Time
"This lady tried to tackle me at halftime. Went all Barry sanders on her and she ran into a window and knocked herself out."